US Opportunities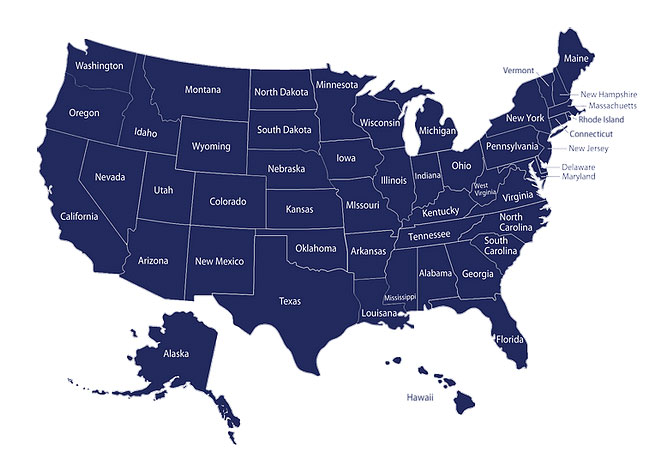 Specialty Technology & Research (S.T.A.R., Inc.) is a leading innovator in the pavement preservation industry. We are the most prominent group in the industry and are highly regarded for our quality products, support and services we provide to our members and their customers. STAR provides solution-based research, products and technical support to our members and their customers, which are unmatched in the industry. Our program encompasses all aspects of setting up a successful business from starting manufacturing operations to providing technical assistance and finally to sales and marketing support. S.T.A.R, Inc. is the only company in the entire industry offering a Technology Licensing program, which is highly cost-effective when compared with a standard franchising program. Our program is unique. We provide you with all the expert assistance required to independently operate and thrive in your business. We have a number of licensee plants in various states of the contiguous U.S., which are owned and operated by independent entrepreneurs like you.
What Does Star Do?
​ Our sole responsibility is to support our member companies and their customers. STAR's diversified management capabilities and strategies are highly focused and specifically designed to serve our members ensuring their future growth. As innovators in the pavement preservation industry, we aim to provide consumers with solution-orientated products, education, and continued industry research and development. Our leadership in the industry is driven by the fact that we listen and respond to the needs of our members and lead the industry at large.
Why Choose Technology Licensing?
Please note that our program is not a franchise program. It is a partnership program with our members where we encourage your independence to grow sufficiently through mutual support and cooperation. For example;
We do not sell manufacturing plants, but will give you very precise direction on equipment selection, plant lay out, and manpower requirements.
We will negotiate prices and extend you our purchasing power for your raw materials, equipment, tools, etc. Unlike a franchise, our position is not to sell you these products, but rather we put you in touch with the suppliers to deal with them directly.
STAR offers you a superior product line at highly competitive cost-effective pricing which you will have the independence to accept or reject.​
What Can We Do For Your Business?
The following highlights some of the valuable services we provide to you under our STAR TECHNOLOGY LICENSING PROGRAM. Manufacturing/Plant Set-up
Plant layout details.
Detailed engineering drawings, specifications and assistance in equipment selection and procurement.
Raw materials selection and increased purchasing power at STAR member group rates.
Manufacturing formulations and processing details.
Plant troubleshooting & resolution services.
Plant visitations during set up, manufacturing commencement and other visits to ensure the productive flow
of operations as agreed.
Research & Product Development
New and innovative products to ensure your business remain at the cutting edge of technology.
Research new processing technologies and materials for improved plant manufacturing efficiency.
Competitor performance audits to ensure you are offering the best products for the best value in your region.
Technical Support & Services.
Quality Control & Assurance.
Specification development.
Technical presentations to customers.
Technical training at your site for your sales team.
Technical database support.
Product literature- paper as well as electronic media.
Regulatory compliance assistance and advice for OSHA, EPA, Federal, State, and Municipal regulatory issues.
Toll-free number support for your business (800-759-1912) ensures a centralized nationwide customer service strategy.
Marketing & Sales Promotion. Nationwide promotion and exposure for our members business, products and services are accomplished through the use of;
Multi-Media advertising.
Our website www.starseal.com is a powerhouse multimedia website packed with invaluable industry and consumer information. It is attached to many highly useful industry links for both contractors and consumers alike.
Technical and sales training courses at your site.
National conventions. Our booth attracts a great deal of interest at these industry shows.
Assistance with regional conventions.
Publications in the leading industry magazines. Our staff is one of the most published authors in the whole industry.
An extensive array of literature for your promotion, paper, electronic, or multimedia.
Customized promotional literature for your business.
Steady channeling of customer inquiries to your business.
Better bottom-line profitability & return on your investment. STAR group discounts on raw materials, tools and sundry items. Independence to choose products and services. Extremely low financial risk and highest possible rate of return for the investor.
STAR TECHNOLOGY LICENSING PROGRAM
​ STAR'S Technology Licensing Program is not a franchise program. We support you in all technical and production matters but do not restrict you in your growth in the areas, which are unrelated to sealer production. You pay a fee only on the gallonage of sealer produced in your plant, not on the total revenue of your company. You have the full autonomy to run your business and control your future and profits and growth. We are proud of many resources that we offer to our prospective licensees for their company's needs and support; a huge knowledge and experience base with our STAR Family of Licensees, state of the art research facility, and sterling name in the industry.
How Much Does It Cost?
We can often save you more than the cost of our start-up fees when compared to starting a manufacturing operation on your own.
Call 800-759-1912 for open locations and territories. Best Regards, Technical Licensing Division S.T.A.R., INC.